MSN butterfly symbol
Do you want to know how to put a beautiful butterfly symbol in your MSN screen name, status or chat box? One of the purposes of this website is to give you the opportunity to find many MSN symbols and characters which have some sort of special meaning or relevance, and allow you to copy and paste them into your MSN names, statuses and chats.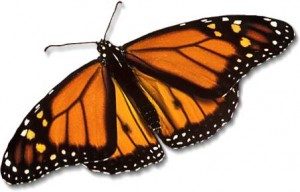 The majority of these special icons are one character, and can be copied or written in a single keypress to represent something else. There are some, however, which work as a combination of symbols together, which when arranged correctly look like something else.
This is the case for the fantastic butterfly symbol, which is actually a combination of three different alt characters. Together they form a fantastic butterfly which can make any Windows Live Messenger screen name look cool! You can copy and paste the symbol emoticon together below!
εїз
MSN butterfly symbol
This is cute enough for anyone to use inside their MSN name, or perhaps put at each end of your name to show that you're a free spirit! If you find any more msn symbols or emoticons which look like animals then please leave them in the comments!