MSN envelope symbol
One of the best things about the internet is that it brings people together. When separated by thousands of miles, people can now communicate almost as if they were in the same room at the same time. One of the biggest factors in the change of the communication methods of normal people has been in the introduction of emailing as the defacto way of commincating.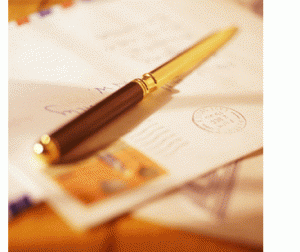 Not only in business, but in the home, email has taken the place of the pen and paper and is now an indispensable form of technology. Pens and paper have become obsolete as email has swept through the world – many such companies must have gone bankrupt and out of business after email became so prevalent.
MSN and other chat programs have also been turned to as a legitimate form of talking with friends and keeping up with them. In MSN, people use symbols and emoticons to talk to each other – and one of those special characters is the MSN envelope symbol. Here it is:
envelope mail email
Many people don't realize that it's even possible to do this letter special alt character when using MSN, btu you can copy and paste it into your MSN name and in your status too. It's really cool! Try it today – and if you find any more cool characters like the MSN envelope symbol, let us know in the comments!