MSN horoscope symbol (astrology symbols)
One of the biggest changes in our lives since the Internet was invented is the free distribution of information, but what if you could find out what was going to happen in the future? Well, you can – or at least, some people believe you can!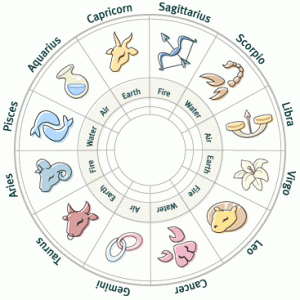 Horoscopes and astrology have been used for centuries to try to predict the future or tell us about some changes or events which are going to happen in our lives. Some people don't believe in the power of horoscopes, and they believe that the astrological symbols which represent different star signs mean nothing more than old fashioned and outdated dogma.
Whatever you believe, you can now use these star sign and astrological symbols in your MSN name, chats and status! You can also use them in Facebook, Myspace or anywhere that you can type – just by copying them and pasting into your chat box! They even work on Twitter!
Many people enjoy sharing their horoscopes with others, or even trying to predict them themselves. If you're involved in some sort of psychic business, you can use these symbols on posters or perhaps to advertise your company or service.
MSN horoscope symbol (astrology symbols)
Aries MSN symbol
Taurus MSN symbol
Gemini MSN symbol
Cancer MSN symbol
Leo MSN symbol
Virgo MSN symbol
Libra MSN symbol
Scorpio MSN symbol
Sagitarius MSN symbol
Capricorn MSN symbol
Aquarius MSN symbol
Pisces MSN symbol
You can copy and paste the whole list from above here into your chats, and even change the font size so that they're easier to read! These star sign symbols are some of the collest MSN alt characters you can use – if you like them then let us know below in the comments!