MSN shapes symbols (square, triangle, rectangle, circle)
Everyone knows that there are cool symbols that you can use in your MSN status and chats, but they are sometimes hard to find. This post will tell you how to insert some very interesting shapes symbols into your MSN chats!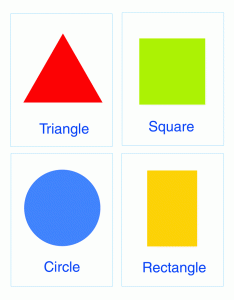 These geometric shape characters could be very important for someone working in the field of design or even mathematics. Sometimes you also need to call your friend a square – or send them a triangle to represent three lovers who are connected to each other!
Whatever your reason, check out these shapes symbols (including a bonus heart msn symbol at the end!).
MSN shapes symbols (square, triangle, rectangle, circle)
▲
Triangle
The pyramids were built over thousands of years, and many lives were lost during their construction. You can build your own pyramid (ok, it's a triangle but still…) in a second with this cool triangle character. Try it in your status!
▼
Triangle number two
This upside down triangle symbol is one which you can use to show the relationship between three different points, or even try to prove that aliens exist on earth.
█
Square symbol
This square not only looks bigger than a regular character, but also can be used to 'build' or paint other symbols. You can paste many squares next to each other and build other things! Let your imagination run wild.
░
Dotted rectangle symbol
This rectangle is vertical and is very cool – it has a dotted pattern inside it and can also be used to build other shapes and pictures in your MSN chats.
▄
Horizontal rectangle symbol
This horizontal rectangle looks long and is covered in black. A rectangle MSN symbol can also be used to build other pictures inside your chat box.
。
Small circle character
This tiny circle is what is used in Chinese script as a full stop or period. You can use it to represent anything you want – just copy and paste!
♡
MSN heart symbol
As a special bonus, here's the MSN heart symbol! It's the most searched for symbol for MSN and Windows Live Messenger, so it's always useful to have it at your command!
If you find any other geometrical shape symbols for MSN then please let us know in the comments section!