Trademark MSN symbol
When I speak to people on MSN, I always warn them about copying all of my cool sayings and phrases and trying to tell people that they made them up. I probably trademark about five different new sayings everyday, and that's just for starters! One thing I always had a problem with, however, was reminding people that I was, in fact, the trademark holder of everything I said.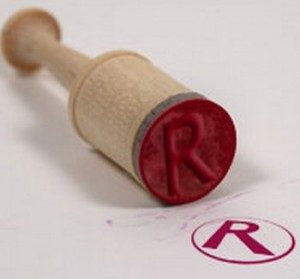 Then I found the MSN trademark symbol. This special character is just like normal text – you can copy and paste it into your chats and statuses, as well as your MSN name. Have you ever seen a ™ inside someone's name before? I bet you have! Now you can be the one who is showing off to others!
There are also legal reasons why you might want to use a trademark symbol for MSN. Some businesses have a legal obligation to remind users and friends that the information that they're sharing or the brand names that they're using a protected by trademark and any infringement can be considered a crime.
We've also included two bonus symbols for you, the 'registered trademark' symbol (which is an 'R' in a circle) and the copyright symbol (which is in effect a 'c' in a circle). Each of these can also be used to protect difference legal rights and obligations.
Trademark MSN symbol
™ – trademark
The trademark symbol for MSN is one of the coolest and most unique symbols that you can use in your MSN status or name. Copy and paste from here!
® – registered trademark
The registered trademark msn symbol which you can use not only in your chat names but also in your Facebook status, blog footer or word documents which might neeg legal symbols on them.
© – copyright symbol
The copyright symbol which you can copy and use inside your status name!
If you know of any other legal symbols or characters which might be cool to use in an MSN name, let us know and we'll include them here in the comments section!